By CYN LoPINTO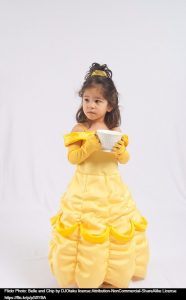 Editor-in-chief, gerontologist
Pinterest and Lyst have put out a list for the top costumes we will be seeing this Halloween. How many of these choices will the trick-or-treaters in your neighborhood be wearing? Will you be dressed up as any of these?
Pennywise, the clown from "It"
The kids from "Stranger Things"
Belle from "Beauty And The Beast"
A giraffe
Wonder Woman
The following two tabs change content below.
Cynthia Lopinto
Cyn LoPinto, M.A. is a gerontologist focusing on significant issues affecting older adults and their families. Her areas of interest include lifestyle enrichment, family dynamics, and caregiver support. Cyn has worked in both the recreational and healthcare industries.
Latest posts by Cynthia Lopinto (see all)