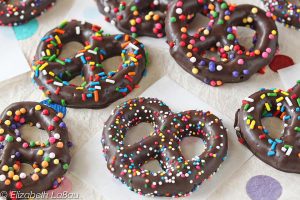 (NAPSI)—For many families, baking treats together is one of the most delightful traditions One way to make family memories even sweeter may be to substitute honey for sugar, according to the Sioux Honey Association Co-op. There are many reasons, including the way baking with honey produces a golden crust, a distinctive flavor and a moister texture. Honey also provides healthful benefits. For example, honey contains more complex sugars, producing smaller fluctuations in blood sugar and insulin levels. Another benefit is you can use less honey to achieve the same amount of sweetness.
Honey-Substituting Suggestions
Here's how:
For each cup of sugar, use 1/2 to 2/3 cup of honey. You can use a 1:1 ratio for most yeast breads, muffins and pancakes.
For each cup of honey, subtract 1/4 cup of other liquids. Honey is about 20 percent water, and you need to reduce the total amount of liquid in the recipe.
Add 1/4 teaspoon of baking soda for every 1 cup of honey. Add it even if the recipe doesn't call for it. Honey is naturally acidic, and baking soda helps baked goods with honey properly rise.
Reduce the temperature of the oven by 25° F. The higher sugar content in honey caramelizes and burns faster than sugar.
You may also care to try this delicious honey recipe below:
Honey Chocolate–Covered Pretzels
3/4 cup Sue Bee Honey per 12 ounces of chocolate chips
12 ounces semisweet chocolate chips
12 ounces white chocolate chips
1/4–1/3 cup evaporated milk per 12 ounces of chocolate chips
24 pretzel rods
1 bottle of sprinkles
In separate, microwave-safe bowls, microwave white and dark chocolate chips 1 minute and stir with a spatula. Once melted, mix in honey. Then add evaporated milk until chocolate reaches dipping consistency. Dip one pretzel rod in chocolate; spread chocolate halfway up the rod with a knife and let excess run off. Over a piece of waxed paper, drizzle sprinkles onto the pretzel; then move to another piece of waxed paper to cool. Do the same with the white chocolate and repeat until all pretzels are covered; half dark chocolate, half white chocolate. Place the pretzel on waxed paper in the refrigerator for 2 hours to cool and dry completely. After completely dry, store in an airtight container and enjoy.
Learn More: You can find many more treats and dinner recipes at https://siouxhoney.com/featured
The following two tabs change content below.
Cynthia Lopinto
Cyn LoPinto, M.A. is a gerontologist focusing on significant issues affecting older adults and their families. Her areas of interest include lifestyle enrichment, family dynamics, and caregiver support. Cyn has worked in both the recreational and healthcare industries.
Latest posts by Cynthia Lopinto (see all)