By CYN LoPINTO
Editor-in-chief, gerontologist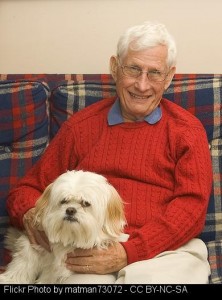 With all the suggestions out there on ways to relieve stress and stay healthy, having a pet is at the top of the list. Nothing can compare to walking into your home after a long day and experiencing the excitement shown by a furry friend so happy to see you. This unconditional love can add years to your life and help you get through the toughest of times.
The medical world has long supported the health benefits of interacting with animals and this is especially true as we get older. The psychological effects include an improvement in mood, reduction in anxiety and decreased symptoms associated with depression while spending time with a pet. Just sitting and petting a dog or a cat has been shown to help those suffering from anxiety by slowing down the heart rate and regulating breathing. Blood pressure, triglycerides, and cholesterol levels are also improved here, and without all those nasty pharmaceutical side effects.  Pet owners also enjoy elevated levels of the pleasure chemical nerve transmitters known as serotonin and dopamine. These can help keep you calm and focused. Add to this a boost to the body's immune system and welcoming an animal into your life makes perfect sense.
Having a pet can also enhance your social life. Firstly, by just having an animal around keeps you from being lonely. They listen to your thoughts and fears without any judgement. While human companions are not always there for us, our pets are. They never let us down.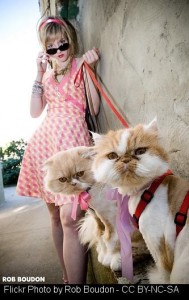 Secondly, pets help you to widen your social circle. The responsibility of going out and walking a dog or cat forces you to meet new people and often exposes you to situations that involve being around others. This is taken even further with stories of owners crediting their pets for success in the dating world. Who could resist a man or a woman who exhibits such a love for animals? Talk about a natural aphrodisiac!
Pets can help keep you physically healthy too. Many pet owners exercise with their animals. Whether it is taking them out for a nightly walk or running around with them in the backyard, keeping fit is a priority. It is harder to plop yourself down on the couch with eyes staring up pleading for some outdoor time with you.
According to the National Center for Health Research, older adults with pets also fare better with their activities of daily living (ADLs). Having to move around and take care of a pet adds to their sense of responsibility and overall well-being. Caring for a living creature gives them definite purpose and especially helps those who are mostly dependent on people caring for them.  Empty nesters and recent retirees are other groups finding pet ownership as a way to fill a void.  They like the feeling of being needed again.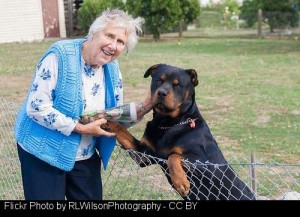 There are some things to consider when deciding to get a pet as we get older. Lifestyle and health are probably the main issues. Do some research to choose the best breed that will fit with the temperament you are looking for and the amount of attention they demand. If you are small in stature and live alone, you may think twice about picking out an oversized dog. Or if you suffer from back trouble or mobility issues you may want a cat or lap dog that doesn't require any heavy lifting. Ask around and do your homework. Also remember there are companies that offer services to help pet owners if the need arrives. You can hire someone to walk, bathe, feed and even take your animal to the vet. Mobile groomers can come to the home and groom your pet in the driveway. Some vets even make house calls. Check locally to see what is available in your area.
Finances are another factor with pet ownership that deserves consideration. Food, veterinarian bills, insurance and licensing can be costly and need to be budgeted for. This really becomes an issue when you first get a pet. That is when a lot of these upfront expenses incur. Then you will want to make sure you plan for what comes down the road, such as vaccinations and unscheduled visits to the veterinarian.
According to the not-for-profit trade association American Pet Products Association, results from the latest 2017 survey show that 68% households own a pet today. If you aren't one of these households, you may think about joining this wonderful group. There are so many positive reasons for welcoming a pet into your family. Is it the right choice for you? It could just be the best thing you do for your health and quality of life.
Note – The ASPCA  www.aspca.org and Humane Society www.humanesociety.org are great resources for pet owners.
The following two tabs change content below.
Cynthia Lopinto
Cyn LoPinto, M.A. is a gerontologist focusing on significant issues affecting older adults and their families. Her areas of interest include lifestyle enrichment, family dynamics, and caregiver support. Cyn has worked in both the recreational and healthcare industries.
Latest posts by Cynthia Lopinto (see all)