By CYN LoPINTO
Editor-in-chief, gerontologist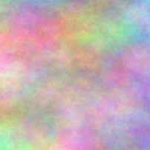 Now that Spring is FINALLY here, what are this season's new fashion trends? According to lifestyle online site the Zoe Report, the following style choices listed below are the Top 5 Spring Trends For 2018..
Ultra- Feminine– Romantic flowing fabrics, ruffles and florals
Pastels With Punch – Lavenders, yellows and pinks
Getting Technical – Fabrics such as nylon vinyl and PVC are popular
Dark Denim – Styles include dark washes with raw hems
Razzle-Dazzle – Sequins and crystals paired with ladylike pieces
The following two tabs change content below.
Cynthia Lopinto
Cyn LoPinto, M.A. is a gerontologist focusing on significant issues affecting older adults and their families. Her areas of interest include lifestyle enrichment, family dynamics, and caregiver support. Cyn has worked in both the recreational and healthcare industries.
Latest posts by Cynthia Lopinto (see all)