By PETER LoPINTO

In my last article, I talked about how to download apps for iPhone users using the App Store (http://homefrontmagazine.com/use-apples-app-store/ ).  This time I'll focus on downloading apps for people with Android phones. On Androids, the Play Store is where you can research and download apps. Like the App Store, the Play Store comes pre-installed on all Android phones. If you don't have an account tied to the Play Store, you can use this link to learn how to set that up (https://support.google.com/googleplay/answer/2521798?hl=en ) This account will be connected to your Google profile, which you may already use for Gmail or YouTube.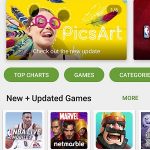 Now that you have your account setup, you can start looking for apps to download. The first screen is Apps & Games. This section contains recommended apps at the top of the page. These are popular apps that Google thinks that you will be interested in; as you use the Play Store more, these suggestions will be refined. Below the recommended apps are green buttons that allow you to narrow your view by looking at breakdowns such as Top Charts, Games, Categories, and more. Many of these narrowed groups can also be seen by simply scrolling down the page.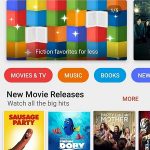 Leaving the Apps & Games section, Google's other option is the Entertainment page. You can switch from Apps & Games to Entertainment by tapping Entertainment at the top of the page. This page covers various forms of media. Much like the Apps & Games section, recommended options are at the top of the page.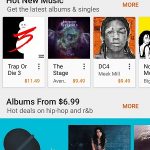 Below those are again breakdowns, with these including Movies & TV, Music, Books, and more. As you scroll down this page, you'll see the narrowed groups for media as well.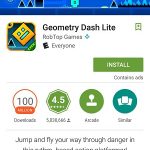 Once you click into the app, the overview is very similar to the apps in Apple's App Store. At the top of the page is a video showing a trailer for the app. Below is information on the app, including number of downloads, overall rating, genre, and a short description. The full description can be viewed by tapping read more. There are more detailed reviews further down the page. Finally, scrolling further down, you can see more from the app developer and similar apps that you may be interested in.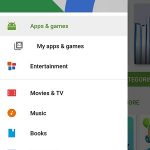 You can also navigate the Play Store by tapping on the three bars to the left of the search field. Tapping the three bars brings up a menu on the left side of your phone that displays categories to search within.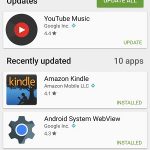 If you tap on Apps and games, you can tap on My apps & games. This section shows the apps that you've already downloaded, and from here you can view your apps that have pending updates as well as those that have recently updated.
The following two tabs change content below.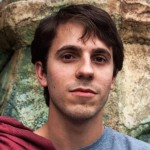 Peter LoPinto
Peter LoPinto is an audio engineer located in Savannah, Georgia. He has worked in web­based marketing and other computer projects including a few video games. He is currently an audiobook editor. Working in a profession dependent on computers and software, he has dealt with many common issues in technology. He has discovered a number of ways to cope with the problems the internet can throw at you and writes about them in his column, The Tech Whisperer.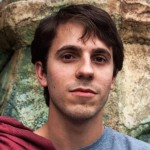 Latest posts by Peter LoPinto (see all)