By PETER LoPINTO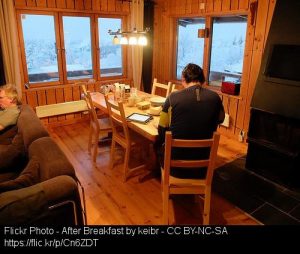 For a large portion of the country, the realities of winter affect us every day. The light at the end of the tunnel is starting to appear, but statistically February is the coldest month of the year. Through technology, we can make the best out of avoiding the harshest sides of the season and enjoy time at home with friends and family. Below I've included some apps designed to empower you in the battle against the elements.
Winter Wake Up

Winter Wake Up is an alarm app with a twist. While you're sleeping, it keeps an eye on the upcoming weather forecast. If it frosts or snows, it will wake you up earlier to give you the time to make sure you get to work on time and keep your boss happy. You can adjust the amount of time the app gives you, and you can even set it to not wake you up at all if the snowfall is substantial enough.
Powder Alert and WakeMeSki

Many of us want to hole up when there's significant snowfall, but for those of us who like to ski or snowboard, there's Powder Alert and WakeMeSki. Both of these apps are designed to wake you up early when local ski resorts receive enough powder to make for quality ski conditions.
Amazon Pantry

What if you're not sure about your winter driving abilities or would just like to stay inside your warm home, but you're hungry? Amazon Pantry will deliver groceries to your door through the Amazon Prime service. You can also have household items delivered through this service.
Grubhub and Seamless

Amazon Pantry is great, but sometimes you want someone else to cook for you. Both Grubhub and Seamless will deliver food to your door from local restaurants. It comes freshly made from the vendors directly to you. Grubhub is currently the main food-delivery option but Seamless is also growing in popularity.
Mini Bar

Food can be an essential part of a nice night at home, but alcohol makes for an additional intriguing option. Minibar will deliver alcohol directly to your door. It's great for parties as well as intimate evenings.
Plowz and Mowz

Through this app, you can make an appointment to have the snow in your driveway cleared out. And when the snow melts and warmer weather shows its face, Plowz and Mowz also offers a leaf-cleanup service.

NOAA snow forecast

Many apps offer an overview of the weather expected in your region, but the NOAA Snow Forecast app shows the forecast in your particular neighborhood. This service can allow you to make more relevant plans in your area. In addition to using the NOAA app, search out your local weather station for an app for a more local experience.
Road Trip Weather

While the weather might be ok when you leave, it may change on your route during a long road trip. This app lets you know if that might happen to you by looking at upcoming forecasts on your route.
Red Cross First Aid

The Red Cross First Aid app may seem like overkill, but it can be very useful if something awful happens. The data is stored directly on your phone, so even if you lose access to internet and data, you'll have access to the app. It contains information on handling the most common medical emergencies for situations in which a quick response is required.
The following two tabs change content below.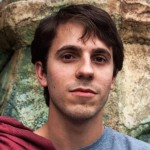 Peter LoPinto
Peter LoPinto is an audio engineer located in Savannah, Georgia. He has worked in web­based marketing and other computer projects including a few video games. He is currently an audiobook editor. Working in a profession dependent on computers and software, he has dealt with many common issues in technology. He has discovered a number of ways to cope with the problems the internet can throw at you and writes about them in his column, The Tech Whisperer.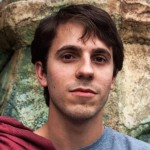 Latest posts by Peter LoPinto (see all)