By CYN LoPINTO
Editor-in-chief, gerontologist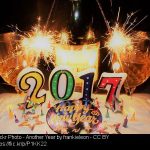 I love the simplicity of January after the hectic pace during the Holidays. I have no problem getting used to things moving slower and having more time to myself. It is a perfect season for reevaluating priorities and organizing things to make life more balanced. I feel the natural flow of moving from focusing on family get-togethers and parties to much-needed down time. There is no boredom. There is just an appreciation for relaxation after the hustle and bustle of the last two months. I was fortunate enough to be with the people I love and care about and have warm memories that fill my heart. I am content and happy.
The following two tabs change content below.
Cynthia Lopinto
Cyn LoPinto, M.A. is a gerontologist focusing on significant issues affecting older adults and their families. Her areas of interest include lifestyle enrichment, family dynamics, and caregiver support. Cyn has worked in both the recreational and healthcare industries.
Latest posts by Cynthia Lopinto (see all)