By PETER LoPINTO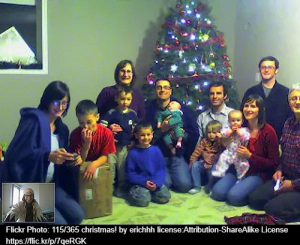 This holiday season, many families are further apart than they've ever been. Regardless of the city, coast, or country that you're loved ones are this year, technology thankfully offers communication options. Below are some of the most popular video chat services and how you can use them to wish the best to your family and friends.
 FaceTime 
Apple's video chat service is one of if not the easiest to use video chatting services, provided you own an Apple device. FaceTime is an app preinstalled on Apple devices, so Apple owners will already have the app installed. Once you launch FaceTime, use the search bar to find the person who you want to call. The camera icon next to the contact's name will start a video chat while the phone icon will start an audio chat. As always with anything you do on your phone, check to see if you are using wifi before starting the call if your service provider charges you for data overages.
Skype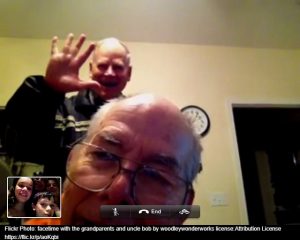 Skype was many people's first exposure to a video chat service, but it hasn't gone extinct. Skype is an app that you can install on any smartphone, so your first step is to install the app. From there, open Skype and create an account. You can sync all of your contacts during the setup process as well. To call one of your contact's in a Skype-to-Skype call (these are free), search for the contact, click on his or her name, and then click video call to begin. Skype has a non-video option as well.
Google Hangouts
If you have a Google account, then you already are prepared to use Google Hangouts to make video calls. On a computer, you can go to hangouts.google.com to start a video call, but on mobile devices you'll need to install the app, which is simply called Hangouts. With the app open, click the plus sign in the bottom left and then click video call. Search for the contact you're looking for and then click their name to start the call.
Facebook Video Chat 
If you're familiar with Facebook Messenger, then you may have already noticed their functionality for video calls. On desktop, find the contact in Messenger by clicking on your contact's name on the right side of the page. Once their chat box shows on the bottom of the page, click the camera icon to get started. Your first call will have a setup process, but it's only a one-time process. Installing the Messenger device on your mobile device will also allow you to make video calls by selecting your contact and pressing the camera icon.
The following two tabs change content below.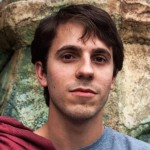 Peter LoPinto
Peter LoPinto is an audio engineer located in Savannah, Georgia. He has worked in web­based marketing and other computer projects including a few video games. He is currently an audiobook editor. Working in a profession dependent on computers and software, he has dealt with many common issues in technology. He has discovered a number of ways to cope with the problems the internet can throw at you and writes about them in his column, The Tech Whisperer.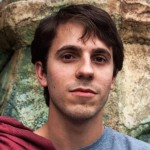 Latest posts by Peter LoPinto (see all)