By CYN LoPINTO
Editor-in-chief, gerontologist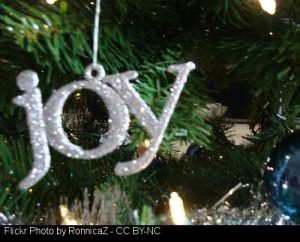 I am really excited for the start of the Holidays this year. Experiencing such a negative and depressing election season made 2016 a very tough year. There is a feeling of exhaustion (akin to the aftermath of surviving something traumatic). I am hoping that the season offers some much-needed down time, reflection and joy for everyone.
The beauty and celebratory energy from holiday lights, decorations and festive gatherings is just what is needed to lift the "funk" that myself and many of my fellow citizens are feeling right now.  We could all use some positive energy and connect with the people we love. No matter what we see on the television or read online, there are good people out there. The Holidays can bring out the best in all of us and show just how much we care for our friends and neighbors. We could all use some peace and love to end the year on a high note. Fight the negative forces and embrace the good. This year, especially, we deserve ALL the magic the season has to offer.
The following two tabs change content below.
Cynthia Lopinto
Cyn LoPinto, M.A. is a gerontologist focusing on significant issues affecting older adults and their families. Her areas of interest include lifestyle enrichment, family dynamics, and caregiver support. Cyn has worked in both the recreational and healthcare industries.
Latest posts by Cynthia Lopinto (see all)