By CYN LoPINTO
Editor-in-chief, gerontologist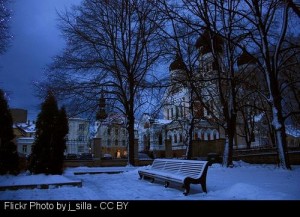 According to AccuWeather.com, the Top 5 U.S. major cities with the highest probability for a white Christmas are listed below (with number 1 having the highest probability – coincidentally the 3, 4 and 5 spots are tied) A white Christmas is defined as having at least 1 inch of snow on the ground. A major city is defined as having populations of more than 250,000.
#5 Buffalo, New York – 47% chance
#4 Detroit, Michigan – 47% chance
#3 Milwaukee, Wisconsin – 47% chance
#2 Denver, Colorado – 50% chance               
#1 Minneapolis, Minnesota – 77% chance
The following two tabs change content below.
Cynthia Lopinto
Cyn LoPinto, M.A. is a gerontologist focusing on significant issues affecting older adults and their families. Her areas of interest include lifestyle enrichment, family dynamics, and caregiver support. Cyn has worked in both the recreational and healthcare industries.
Latest posts by Cynthia Lopinto (see all)