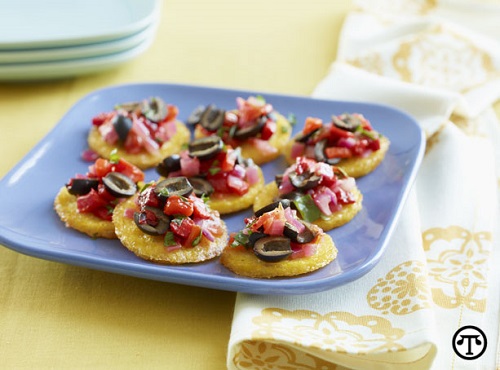 The Perfect Small-Plate Party
(NAPS)—Small plates are an ideal way to entertain friends—especially for the big game. The perfect menu does not need to be complicated; in fact, make it super simple by serving easy-to-prepare foods paired with a variety of wines.
Worldly Wines
Experiment and have fun tasting wines from different wine-growing regions. Try Tempranillo from Spain, Pinot Grigio from Italy, Malbec from Argentina and Sauvignon Blanc from New Zealand.
Heated Nuts and Olives
Choose two pretty bowls out of the cupboard and fill one with nuts that have been heated in a dry pan and the other with heated olives fancied up with some herbs.
A Variety of Cheeses
Be adventurous and select a cow's milk cheese, a goat's milk cheese and a sheep's milk cheese. Also include some of the nut-based or soy cheeses for your vegan guests. Arrange them on a board and serve with crackers or sliced baguette.
Crunchy Crudité
For a little crunch and something healthy, too, some cucumber spears, radishes, and carrot and celery sticks will do the trick. Serve them with a store-bought hummus or green goddess dressing.
Savory and Sweet
Who doesn't like a little savory and sweet? Try wrapping prosciutto around melon, figs or dates stuffed with blue cheese.
For the pièce de résistance, you can make this: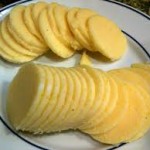 Baked Polenta with Ripe Olive Peperonata
Prep Time: 15 minutes
Cook Time: 25 minutes
Ingredients You Need:
3 tablespoons olive oil, divided
2 cups diced red onion
4 cups seeded, diced plum tomatoes
¼ cup red wine vinegar
1 cup halved Lindsay® Ripe Pitted Olives
2 cups diced Lindsay® Red Roasted Peppers or Lindsay® Sweet Cherry Peppers or Lindsay® Sliced Sweet Banana Peppers
1 cup chopped fresh basil
1 (16-oz.) tube prepared polenta, cut into 16 slices
Cooking Directions:
Heat oven to 475° F.
Heat 2 tablespoons of the oil in heavy saucepan. Add red onion and cook over medium-high heat for 3 minutes.
Add tomatoes and vinegar. Reduce heat; sauté 5 minutes.
Add olives, peppers and basil; sauté 5 minutes.
Season to taste with salt and pepper if desired. Keep warm.
Meanwhile, brush remaining 1 tablespoon oil over both sides of polenta rounds. Place on a large baking sheet coated with cooking spray.
Bake until golden brown, about 6 or 7 minutes per side.
Arrange polenta slices on plates and portion olive mixture on top.
Serve and enjoy! For more tasty recipes, please visit www.ilovelindsay.com.
The following two tabs change content below.
Cynthia Lopinto
Cyn LoPinto, M.A. is a gerontologist focusing on significant issues affecting older adults and their families. Her areas of interest include lifestyle enrichment, family dynamics, and caregiver support. Cyn has worked in both the recreational and healthcare industries.
Latest posts by Cynthia Lopinto (see all)