By CYN LoPINTO
Editor-in-chief, gerontologist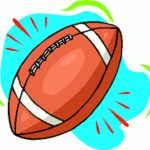 Fans of both the Patriots and Eagles will be eagerly watching the big game to see who will become the 2018 Super Bowl Champion. The rest of us will be tuning in to see the fun commercials and entertaining half time show. Justin Timberlake will be taking the stage again this year to rejoin the list of Super Bowl performers. Music magazine "Billboard" recently shared their votes on favorite Super Bowl entertainers. Here are the Top 5 Best Super Bowl Halftime Shows.
Prince – 2007
U2 – 2002
Madonna- 2012
Bruce Springsteen & the E Street Band – 2009
Beyonce – 2013
The following two tabs change content below.
Cynthia Lopinto
Cyn LoPinto, M.A. is a gerontologist focusing on significant issues affecting older adults and their families. Her areas of interest include lifestyle enrichment, family dynamics, and caregiver support. Cyn has worked in both the recreational and healthcare industries.
Latest posts by Cynthia Lopinto (see all)