By CYN LoPINTO
Editor-in-chief, gerontologist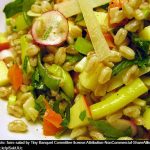 There has been a lot in the media lately about plant-based diets, vegetarianism and veganism. Many people and businesses have participated in "Meatless Mondays" where eating meat-free one day out of the week is practiced. Most restaurants offer vegetarian and vegan options on their menu to accommodate this growing trend. For establishments where these options aren't listed, chefs can usually tweak a dish by either omitting ingredients or creating something new. In today's competitive food industry, these offerings are a must.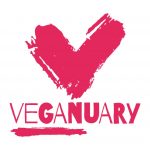 Another term you may have heard recently (especially this time of year) is Veganuary. This is a charity started in England in 2014 that encourages people to try veganism for the month of January. Their mission is to change public attitudes and awareness about eating vegan and the affects eating meat and dairy have on animals and the environment. Since January is traditionally the month of resolutions and lifestyle change, it is the perfect time of year to make the switch.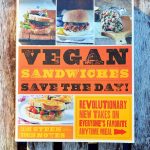 The American website www.veganuary.com/us is full of information and resources to begin. You can sign up for a free vegan starter kit to kick off your journey. This kit helps with meal planning, nutritional concerns, shopping tips and more. The website also has a large section of delicious recipes that can be downloaded and printed out. Veganuary also provides a guide for eating out, which can be a real challenge for those eating vegan.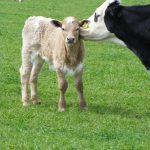 The reasons why people may decide to eat vegan involves many factors. Veganuary divides their website into the four most popular subcategories. Their categories are Animals, Environment, Health and Nutrition. You can click on the issues that resonate with you the most to learn more. Even if you can't imagine committing to a lifetime of eating vegan, the idea of trying it for a month is doable. Or if you just want to find out more about plant-based eating, Veganuary can help. The website gives you the support you need for wherever you are on your journey.
For more information – visit www.veganuary.com/us/
The following two tabs change content below.
Cynthia Lopinto
Cyn LoPinto, M.A. is a gerontologist focusing on significant issues affecting older adults and their families. Her areas of interest include lifestyle enrichment, family dynamics, and caregiver support. Cyn has worked in both the recreational and healthcare industries.
Latest posts by Cynthia Lopinto (see all)