By CYN LoPINTO
Editor-in-chief, gerontologist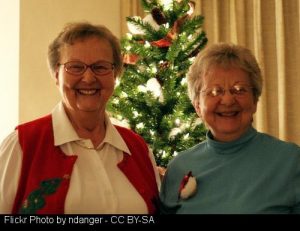 The Christmas and Hanukkah season are often full of large get-togethers and over-the-tip activities. It can be stressful and leave us feeling overwhelmed. If you feel like you are yearning for some low-key ways to feel the joy of the Holiday season, you are not alone. Here are a few suggestions to help you take the pressure off while still taking part in the festivities of the season.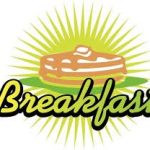 Meet a friend for breakfast – We have so much going on during our days and evenings this time of year that carving out an hour can be a real challenge. The answer may be to schedule something before the day begins. Getting together with someone for breakfast will allow you to relax and reconnect without worrying about it cutting into your workday. Whether you go out for a meal or invite loved ones over to your home, your day is sure to start in a festive mood.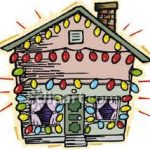 Holiday Lights Tour– A quick and easy way to feel the spirit of the Holidays is to hop in your car and drive around to look at neighborhood light displays. There are apps and online sites planning-out specific routes and informing you of the more extravagant displays in your area. Or you could go "old school" and just drive around and look on your own. Be sure to play Holiday music and bring along some hot cocoa to make it even more festive.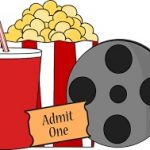 Christmas Movie Night– As we rush around trying to get everything done this season, taking a night off to relax and watch a movie is the best way to get into the Holiday spirit. There are so many choices to pick from. Whether you watch one of the newer films or a classic such as It's A Wonderful Life, you will be glad you took the time out to unwind. Serve candy and make some popcorn to really get into the spirit.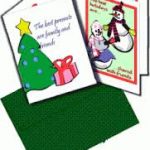 Christmas Card Party – Many of us find It hard to find the time to write out our Christmas cards. We mean well but end up waiting until the last minute. Why not plan a time to get with friends and do it together? Here, everyone brings over their own cards, address list and stamps. Over snacks, wine, coffee, etc., the group has fun socializing while writing out their cards. Make sure Christmas music is playing in the background to get your group in the mood. At the end of the evening your guests are done with this stressful chore and have a real feeling of accomplishment. And the next morning, the cards are out in the mailbox reading to go!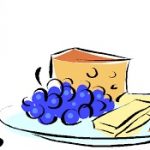 Small Plate Affair – Instead of hosting a large dinner party, how about having a few friends over for appetizers and snacks. Think of it as a "Happy Hour" at home. Serving cheese/olive trays and bite-sized goodies are easy and affordable. You can even ask guests to bring along their favorite snacks to share. It may be fun to choose one specific cocktail to serve along with wine, beer and fruit-infused flavored water. That is all you need. These Spanish tapas-style get-togethers are perfect for the Holidays since they are quick to plan and lots of fun.
The following two tabs change content below.
Cynthia Lopinto
Cyn LoPinto, M.A. is a gerontologist focusing on significant issues affecting older adults and their families. Her areas of interest include lifestyle enrichment, family dynamics, and caregiver support. Cyn has worked in both the recreational and healthcare industries.
Latest posts by Cynthia Lopinto (see all)