By PETER LoPINTO
This Holiday Season, there are a number of tech products that are trending as new gift ideas. Some of these are new products while others are devices now growing in popularity and buzz.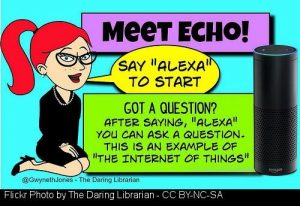 Google Home and the Amazon Echo
Both the Google Home and Amazon Echo are devices that you can place in your home to assist you in day to day activities. They are voice activated, and can help you by searching for information, planning your schedule, setting reservations, and more. The Google Home currently costs about $130 while the Amazon Echo costs about $180. The Echo is more established on the market, and the Google Home is Google's response to Amazon's Echo.
HP Sprocket Portable Photo Printer
HP's Sprocket is a cell-phone sized portable photo printer. It uses your phone's bluetooth functionality to print photos directly from your phone's photo gallery. If you are tired of your favorite photos being confined to the digital world, the Sprocket is a convenient way to bring them into physical reality.
Wacom Bamboo Spark
 If you're into doodling but also enjoy editing art digitally, Wacom's Bamboo Spark is also a great way to bring the two worlds together. This device includes a paper notepad that you can draw on with a pen. Once you complete your drawing – whether it's art, notes, a list, etc. – you can scan it and upload it to the cloud. Having it as a digital file on the cloud allows you to edit what was once in the physical world on your digital device using Wacom's Inkspace app.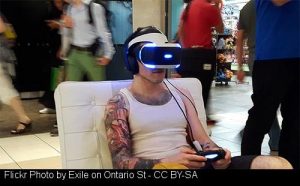 Virtual Reality (VR) Headsets
The market for VR headsets seems to be expanding exponentially. The technology is quickly approaching sci-fi levels of quality, and companies are taking notice. Video game consoles such as the XBOX One and Playstation's PS4 now feature games that are specifically designed to work with VR headsets. Mobile phones are also in on the action, allowing your phone to be placed directly in a VR headset.
Drones
Drones were a trending gift item last year as well, and the market has become even more friendly. While the price point was a major barrier last year (most quality drones cost more than $1000), prices this year are closer to $500. Many are also much easier to master flying and include 4K video. Most importantly, drones have been around for long enough now for some real competition, bringing the price down and the product quality up.
The following two tabs change content below.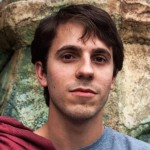 Peter LoPinto
Peter LoPinto is an audio engineer located in Savannah, Georgia. He has worked in web­based marketing and other computer projects including a few video games. He is currently an audiobook editor. Working in a profession dependent on computers and software, he has dealt with many common issues in technology. He has discovered a number of ways to cope with the problems the internet can throw at you and writes about them in his column, The Tech Whisperer.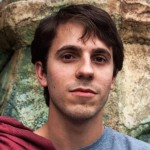 Latest posts by Peter LoPinto (see all)