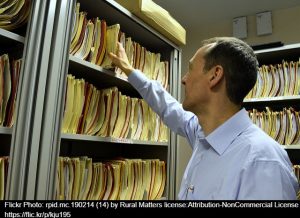 (NAPSI)—You may have been hearing a lot about the workings of your government and its official documents lately—but often they're much easier to see than most people realize.
That's because the Federal Depository Library Program of the U.S. Government Publishing Office partners with 1,150 nationwide federal depository libraries to provide the public with free access to U.S. government documents and informational resources, both current and historic.
There are federal depository libraries throughout the United States and its territories offering all sorts of U.S. government resources. Information is available on such subjects as science, history, health, careers, the military, statistics, travel, citizenship, environment, education, genealogy, and small business management, among others.
The libraries also provide access to official U.S. government documents from the Congress, federal agencies, the White House, and the U.S. courts.
They come in a variety of formats including databases, U.S. government websites, e-books, print books, maps, journals, periodicals, handbooks, pamphlets, charts and more.
In addition, federal depository librarians can provide expert research assistance to help you make the most of these U.S. government information resources.
To find a nearby federal depository library, go to http://catalog.gpo.gov/fdlpdir/public.jsp.
To find a particular U.S. government document, search for it online using the Catalog of U.S. Government Publications. You can then locate a library that has your document or link to it if it's available online at https://catalog.gpo.gov.
The following two tabs change content below.
Cynthia Lopinto
Cyn LoPinto, M.A. is a gerontologist focusing on significant issues affecting older adults and their families. Her areas of interest include lifestyle enrichment, family dynamics, and caregiver support. Cyn has worked in both the recreational and healthcare industries.
Latest posts by Cynthia Lopinto (see all)