By CYN LoPINTO
Editor-in-chief, gerontologist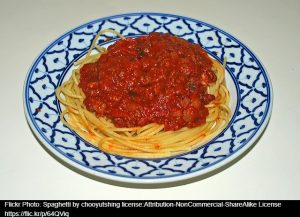 Americans love their pasta. Whether you grew up in an Italian household with homemade tomato sauce simmering on the stove or warmed up cans of Chef Boyardee,, spaghetti and sauce were a weekly favorite. It was a delicious and inexpensive choice that the whole family enjoyed.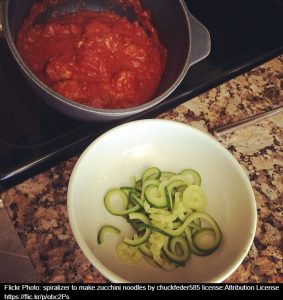 Pasta is still a popular choice for restaurant dishes and home cooked meals today. But for some who are looking to cut down on both carbohydrates and calories, there is a new way to enjoy your sauce. It is on top of spiralized veggies. You can use zucchini, butternut squash, yellow squash, potatoes, sweet potatoes, carrots, beets, cucumbers or cabbage. These all make delicious "noodles" and work with any sauce that goes with traditional pastas. There are manual and electric spiralizers on the market which make it easy to turn vitamin-packed vegetables into healthier versions of your best pasta dishes.
The following two tabs change content below.
Cynthia Lopinto
Cyn LoPinto, M.A. is a gerontologist focusing on significant issues affecting older adults and their families. Her areas of interest include lifestyle enrichment, family dynamics, and caregiver support. Cyn has worked in both the recreational and healthcare industries.
Latest posts by Cynthia Lopinto (see all)