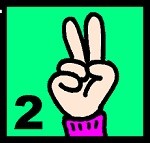 Can you pair the following descriptions to the color that matches?

Strip At Top Of U.S. Flag    
8 Ball In Pool        
Saffron
Flag To Start/Restart NASCAR Race          
Carotene
Flame When Copper Is Present

Black
Orange
Blue
Red
Yellow
Green

Try to match up the following White House dogs to their US President master.

Buddy     
Liberty        
Bo/Sunny
Millie                 
Barney/Spot
Rex

President H.W. Bush
President Clinton
President Reagan
President George W. Bush
President Ford
President Obama

Try to pair the names of these celebrity spokespeople with the products they endorsed.

Joe Namath     
Jane Russell        
Brooke Shields
Martha Raye                 
Joe DiMaggio
Karl Malden

Polident
Mr. Coffee
American Express Travelers Cheques
Hanes Beautymist Pantyhose
Playtex 18 Hour Bras & Girdles

 See if you can pair the names of these famous cartoon cats to the hints that match.
 

Garfield                   
Felix The Cat                    
The Cheshire Cat          
Figaro                            
Sylvester       
Tigger

Alice In Wonderland
Sufferin' Succotash
Lasagna
Winnie The Pooh
Geppetto & Pinocchio
Bag Of Tricks

 

For June, Home Front Magazine tests your familiarity with abstract word pairings. See if you can match up the following word pairs that belong together. 
 

Desire                     
Knowledge                    
Courage          
Pleasure                             
Love       
Truth

Trust
Deception
Will
Strength
Pain
Power

 

Springtime is the time of year for many marriages. See if you can match up the following celebrity couples who were once married. 
 

Julia Roberts                       
Lisa Marie Presley                       
Cindy Crawford                
Carmen Electra                                
Brooke Shields        
Madonna

Sean Penn
Andre Agassi
Dennis Rodman
Lyle Lovett
Nicolas Cage
Richard Gere

 

Try to match up these well-known business duos. This should be an easy puzzle for all our readers who love to shop.
 

Black                        
Abercrombie                       
Dolce                
Procter                                
Barnes        
Ben

Gamble
Jerry
Fitch
Decker
Gabbana
Noble

 

Did you know that many states have an official fruit or berry? See if you can match these mouth-watering fruits with their official state. 
 

Pear                        
Cherry                        
Pumpkin                  
Orange                                 
Grapefruit        
Huckleberry 

Oregon 
Texas
Idaho
Florida
New Hampshire
Utah

 

 Test your memory by trying to match the following well-known 1970s sitcom male characters with their occupations. Good luck!     
 

Mike Brady                        
Howard Cunningham                         
Ted Baxter                  
Darrin Stephens                                 
Felix Unger        
Archie Bunker 

News Anchorman 
Architect
Dock Foreman
Hardware Store Owner
Advertising Agent
Photographer

Since most of us overdid it during the holidays, our 2017 goals may include improvements in health and exercise. Try to pair these health-related descriptions to the names of those who famously match them.

Godfather Of Fitness                        
The ThighMaster                         
Started VCR Exercise Videos                  
Sweatin To The Oldies                                 
Vintage Female Icon Who Lifted Weights
Mr. Universe 

Jane Fonda 
Jack LaLanne
Marilyn Monroe
Arnold Schwarzenegger
Suzanne Somers
Richard Simmons

 While most American children call the white-bearded man who brings gifts on Christmas Eve Santa, he is known by other names around the world. Try to match these names to their country of origin.
 

Sinterklaas                      
Pere Noel                         
Father Christmas                 
Ded Moroz                               
Babbo Natale      
Papa Noel / El Nino Jesus

France
Spain
Italy
The Netherlands
England
Russia

Try to match these famous musical duos popular during the 1950s, 1960s and 1970s.
 

Ike                             
Sam                          
Richard                  
Bobby Hatfield                                 
Simon        
Don 

Karen 
Garfunkel
Phil
Tina
Dave
Bill Medley

 Celebrate Halloween by trying to match these famous actors with the monsters/creatures they portrayed.
 

Boris Karloff                                
Vincent Price                          
Bela Lugosi                  
Lon Chaney                                 
Ray Milland        
Lon Chaney Jr.  

Dracula 
Hunchback Of Notre Dame
The Thing With Two Heads
The Wolf Man
The Fly
Frankenstein 

September is the month the new tv season officially begins. See if you can match up these classic tv characters with their famous nicknames.

Michael Stivic                                
Kathy Anderson                          
Clarence Rutherford                  
Laura Ingalls                                 
Gilligan        
Margaret Houlihan  

Hot Lips  
Kitten
Meathead
Little Buddy
Half- Pint
Lumpy 

To honor the upcoming 2016 Summer Olympics in Rio, Home Front Magazine tests your knowledge of U.S. male and female Olympic gold medalists from past summer games. See if you can match up these famous winners with the sport they received a gold medal in.
 

Carl Lewis  
Shawn Johnson
Mark Spitz
Kerri Walsh
Greg Louganis
Kristin Armstrong

Volleyball
Athletics (Track & Field)
Cycling
Diving
Swimming
Gymnastics

With Great Britain going through some challenging times this summer, Home Front Magazine pays tribute to the 1960s music phenomenon known as the British Invasion. While the Beatles were arguably the most well-known group during this era, there were many others. See if you can match the following lead singers to the British bands they fronted.

Eric Burdon  
Roger Daltrey
Ray Davies
Allan Clarke
Peter Noone
Mick Jagger

The Rolling Stones
Herman's Hermits
The Hollies
The Who
The Animals
The Kinks

The summer just doesn't feel like the summer without a visit to your favorite amusement park. This month Home Front Magazine goes retro. See if you can pair the following old fashioned amusement parks to the states they are in.

Canobie Lake Park  
Idlewild
Coney Island
Bay Beach Amusement Park
Lakeside Amusement Park
Pacific Park

Wisconsin
New Hampshire
Colorado
California
Pennsylvania
New York

To celebrate the coming of Spring 2016, we ask you to test your knowledge by pairing the names of animals with their offspring. Try to match up the following obscure animals with their babies.

Skunk  
Llama
Cockroach
Eagle
Monkey
Hog

Fkedgling  
Nymph
Kit
Shoat
Infant
Cria

 Try to match up the following musicians with the city they were born in.

Paul Anka  
Bob Dylan
Linda Ronstadt
Stevie Wonder
Jimi Hendrix
Mama Cass Elliot

Tuscan, Arizona  
Ottawa, Ontario, Canada
Saginaw, Michigan
Duluth, Minnesota
Seattle, Washington
Baltimore, Maryland

To celebrate Easter and the anticipated coming of spring, Home Front Magazine takes a look at some well-known fictional rabbits/bunnies. Try to match up the following hop-a-long characters with their counterparts.

Peter Rabbit
Rabbit
The White Rabbit
Bugs Bunny
Rodger Rabbit
Thumper

Winnie The Pooh
Elmer Fudd
Farmer McGregor
Jessica Rabbit
Bambi
Alice

This month, Home Front Magazine takes a look at character couples from well-known musicals. See if you can match up the following female characters from popular musicals with their male counterparts.
 

Maria
Grace
Marian
Sandy
Audrey
Sarah

Harold
Danny
Seymour
Tony
Sky
Daddy Warbucks

As December comes to a close and January begins, football fans often take part in the tradition of watching the College Bowl games. The following is a list of the more famous College Bowls and the cities that host them. Try your luck at matching these up.

Rose Bowl
Orange Bowl
Citrus  Bowl
Sugar Bowl
Fiesta Bowl
Cotton Bowl

New Orleans
Orlando
Tempe/Glendale
Pasadena
Miami
Dallas/Arlington

The following holiday characters bring back warm memories of snuggling in front of the tv sharing the festive season. See if you can match up these iconic characters.

Rudolph
Linus
Kris Kringle
Frosty
George Bailey

Jessica
Cindy Lou Who
Clarice
Karen
Mary Hatch
Sally Brown

A perfect way to celebrate the upcoming Thanksgiving holiday is to talk about pie. Try matching up these descriptions to their respective pies.

This Is Actually A Cake  
Symbol Of U.S Pride
English Pie Popular For Thanksgiving
Florida Favorite
Made Popular By Pennsylvania Dutch
Christmas Pie From The U.K.

Shoofly Pie
Pumpkin Pie  
Apple Pie
Boston Creme Pie
Mincemeat
Key Lime Pie

For many beer lovers. October means "Octoberfest" and the chance to try different brands and flavors of beer made available throughout the month. In celebration of beer with a  more traditional taste, match up the following popular beer brands to their country of origin.
 

Heineken  
Red Stripe
Molson
Guinness
Singha
Corona

Jamaica
Thailand  
Canada
Mexico
Ireland
The Netherlands

Since the month of September is back to school time for many kids across the country, we thought it would be fun to test your television knowledge by matching up popular sitcoms with the fictional schools their teenage characters attended. Good luck and hope you get an A+.

Save By The Bell  
Welcome Back Kotter
The Wonder Years
Happy Days
The Brady Bunch
The Patty Duke Show

Westfield High
Brooklyn Heights High School  
Jefferson High
Bayside High
McKinley Senior High
James Buchanan High

August 12th is "Middle Child's Day" honoring those kids who miss out on the perks that come with being the first born and the attention that comes with being the baby. See if you can match the first name to the last name of these famous sitcom middle children.

Bud
Darlene
Jan
Bobbie Jo
Danny
Richie

Partridge
Brady
Bradley
Cunningham
Anderson
Conner

From your favorite summertime movie classics, see if you can pair the male and female character names of these iconic couples.
 

Gidget
Molly
Dee Dee
 Emily
Laurie
Deanie

Frankie
Bud
Johnny
Steve
Wayne
Moondoggie

 Match the correct flower to the following description:
 

This flower changes color from pink to blue depending on soil's acidity level.
The spice saffron comes from this flower.
This flower symbolically means "beauty"
 In 1986 Congress voted to make this America's National Flower.
This flower is the national symbol of Japan

Rose
Chrysanthemum
Crocus
Hydrangea
Calla Lily

Match up the following comedy duos.

Martin
Abbott
Olsen
Bob
Burns

Johnson
Allen
Costello
Lewis
Ray

 See if you can match the following military nicknames to the individuals they belong to.

Little Corporal
Der Fuhrer
Il Duce
Blood n' Guts
Scourge of God
Stonewall

Gen. James Patton
Adolph Hitler
Gen. Thomas Jackson
Napoleon Bonaparte
Benito Mussolini
Attila the Hun

Pair the following nicknames with their matching U.S. City.
 

City of Brotherly Love
Cable Car City
Insurance City
Windy City
Hub City
Motor City

Chicago
San Francisco
Detroit
Boston
Philadelphia
Hartford

 Match the following special Winter holidays with the days on which they fall.
 

All Souls Day
Boxing Day (Britain/Canada)
Day of Infamy
Winter Solstice
World War I is over in Europe

Dec. 21
Nov. 11
Nov. 2
Dec. 26
Dec. 7

Match the following numerical descriptions with their corresponding number.

Pints of blood in body
Players on a hockey team
Baker's dozen
Winning blackjack hand
Blackbirds baked in a pie
Sinbad's voyages
Famous ball you get behind

24
7
12
8
6
13
21

 The games played during childhood can bring about some great memories of carefree days. See if you can match the following classic games with their descriptions.

Spin the bottle
Mumblety-Peg
Red rover
Kick the can
Post office
Fox and geese

Kick and object, run and hide
Guess a number, then kiss who has that number
Toss a jackknife in the grass
Rotate object, then kiss who it points towards
Chase around tracks made in the snow
Break through line of opponents

Celebrate Mother's Day by matching the following famous mother-daughter pairs.

Debbie Reynolds
Judy Garland
Tippi Hedren
Lee Grant
Janet Leigh

Dinah Manoff
Jamie Lee Curtis
Carrie Fisher
Liza Minnelli
Melanie Griffith

See if you can match these past presidents with their vice presidents.
 

Jimmy Carter
Lyndon Johnson
Harry Truman
Dwight D. Eisenhower
Richard Nixon
Herbert Hoover

Richard Nixon
Hubert H. Humphrey
Spiro Agnew
Albert Barkley
Walter Mondale
Charles Curtis

 
The following two tabs change content below.
Cynthia Lopinto
Cyn LoPinto, M.A. is a gerontologist focusing on significant issues affecting older adults and their families. Her areas of interest include lifestyle enrichment, family dynamics, and caregiver support. Cyn has worked in both the recreational and healthcare industries.
Latest posts by Cynthia Lopinto (see all)