By CYN LoPINTO
Editor-in-chief, gerontologist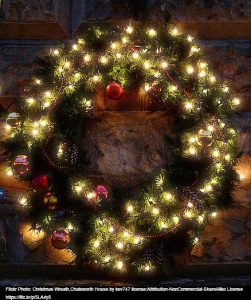 While many people enjoy traveling during the holiday season, I like staying close to home. I love decorating the house and making it a festive and warm environment. Even though it is a lot of extra work entertaining and planning out holiday events, it is so rewarding. The Christmas season is a reminder of just how meaningful family and friends are and how lucky I am to have these special people in my life.
The older I get, the more I appreciate the time I can spend with the people I love. So many friends and relatives have passed away and this loss is especially noticeable during the holidays. It reminds me to live in the moment and be an attentive and grateful participant. While it is easy to get caught up in the stress and busyness of the season, I will force myself to slow down and take it all in. I want to give thanks and enjoy the company of the people in my life. There is no better gift.
The following two tabs change content below.
Cynthia Lopinto
Cyn LoPinto, M.A. is a gerontologist focusing on significant issues affecting older adults and their families. Her areas of interest include lifestyle enrichment, family dynamics, and caregiver support. Cyn has worked in both the recreational and healthcare industries.
Latest posts by Cynthia Lopinto (see all)