By CYN LoPINTO
Editor-in-chief, gerontologist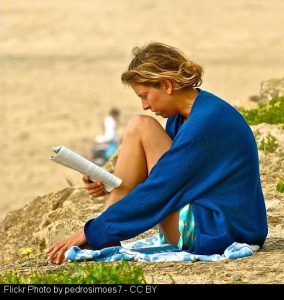 Spending time alone and enjoying it is crucial for emotional growth. So much of our life is spent being there for others and making sure the people we care about are doing alright. Even though we do this out of love and get great joy from helping others, we also need to be ok with concentrating on ourselves.
I find that the older I get, the more I savor my time alone.  I am a person that easily compromises and alters plans to fit those around me. When I am by myself, there is no compromising or alterations. I plan what I want to do and keep on track. If I do decide to change something, it is because I feel like it. I only have to answer to myself.
I also appreciate the much-needed absence of noise when I am alone. Distractions are minimal and my attention turns inward. I get clarity and experience a sense of calm. Similar to how sleep replenishes the body with energy, spending time alone recharges the mind. I am so much better equipped to handle the stresses of the day and the expectations of others when I have taken some time for myself.
The following two tabs change content below.
Cynthia Lopinto
Cyn LoPinto, M.A. is a gerontologist focusing on significant issues affecting older adults and their families. Her areas of interest include lifestyle enrichment, family dynamics, and caregiver support. Cyn has worked in both the recreational and healthcare industries.
Latest posts by Cynthia Lopinto (see all)