By CYN LoPINTO
Editor-in-chief, gerontologist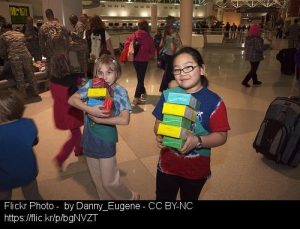 It is that time of year again to stock up on boxes of those delicious Girl Scout Cookies. While we all have our pick of our personal favorite, the following are the Top 5 bestselling Girl Scout Cookies according to the Girl Scouts official website.
Thin Mints
Caramel deLites/Samoas
Peanut Butter Patties/Tagalongs
Do-si-dos/Peanut Butter Sandwich
Shortbread/Trefoils
The following two tabs change content below.
Cynthia Lopinto
Cyn LoPinto, M.A. is a gerontologist focusing on significant issues affecting older adults and their families. Her areas of interest include lifestyle enrichment, family dynamics, and caregiver support. Cyn has worked in both the recreational and healthcare industries.
Latest posts by Cynthia Lopinto (see all)