By CYN LoPINTO
Editor-in-chief, gerontologist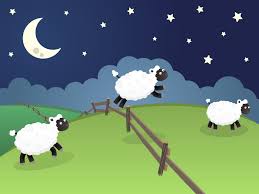 Sleep has never been easy for me. Even when I was younger, it was a challenge to turn off my mind as I relived the thoughts of the day. I would also lay awake planning out the next day's itinerary of things I needed to get done.   Tricks like writing out lists before bed and reading never really worked.
Unfortunately, I am still dealing with the same issues today. I know people who can fall asleep in under a minute and can doze off anywhere in any position. While I envy these people, I realize that I will never be one of these people. I am to the point where I no longer try to fight it. I do what I can to ease my mind before bed, but whatever happens is ok. I think by just taking off the pressure of trying to fall asleep is a step in the right direction.
The following two tabs change content below.
Cynthia Lopinto
Cyn LoPinto, M.A. is a gerontologist focusing on significant issues affecting older adults and their families. Her areas of interest include lifestyle enrichment, family dynamics, and caregiver support. Cyn has worked in both the recreational and healthcare industries.
Latest posts by Cynthia Lopinto (see all)