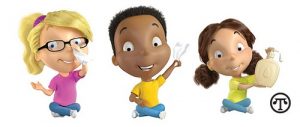 (NAPSI)—Cold and flu season is here and may stay until next May, says the Centers for Disease Control and Prevention (CDC), and with it comes plenty of coughs and sneezes. Millions of Americans are affected—and infected—the CDC adds.
If those you care about are under the weather, whether you're there to look after them in person or far away, consider giving them a Get Well Care Package.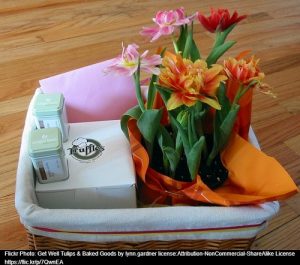 What To Include In A Get Well Package
Beverages to keep them hydrated: Drinking plenty of fluids has long been good advice for the sick. Whether your recipients are tea lovers or flavored water fans, send or bring them their favorite beverages to help keep them hydrated.
Drugstore necessities: Save them the trouble of needing to run out to the pharmacy by including such common necessities as Puffs tissues, NyQuil, DayQuil, cough drops and the like.
A thoughtful card: What's a get well soon care package without a "Get Well Soon" card? Buy (or better yet, make) a funny one to lift their spirits and ask other friends or family to sign it as well.
Low-key activities: Pick-me-ups can work wonders while they wait to recover. Consider light reading, a feel-good movie, a gift card for fun new apps to download, Sudoku, crossword puzzles or word searches and the like.
Snack essentials: Include some healthy treats to tempt their sluggish appetites. Try packages of chicken soup (or bring them hot bowls if you can), fresh fruit—especially citrus—homemade granola to help keep up their strength and any other easy-to-eat food you know they like.
Tissues that are soothing to the nose: According to a Cold and Flu survey conducted by Clarus Research Group, two-thirds of consumers get sick at least once during peak cold and flu season, and with it comes plenty of coughs and sneezes. All the blowing means a nose needs plenty of soft tissues, such as Puffs Plus Lotion, to keep it from turning red and raw. These tissues lock in moisture to help soothe irritated skin commonly caused by rough or thin tissues. Then your friend or relative can say goodbye to a sore nose and hello to a "feeling better" glow.
Learn More – For further facts and tips on preventing, easing and recovering from a cold or flu, go to www.puffs.com.
The following two tabs change content below.
Cynthia Lopinto
Cyn LoPinto, M.A. is a gerontologist focusing on significant issues affecting older adults and their families. Her areas of interest include lifestyle enrichment, family dynamics, and caregiver support. Cyn has worked in both the recreational and healthcare industries.
Latest posts by Cynthia Lopinto (see all)