By CYN LoPINTO
Editor-in-chief, gerontologist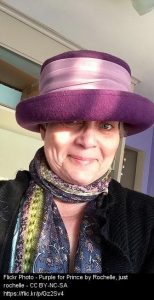 When you are comfortable in the clothes you are wearing, your day just seems better. Going out into the world in clothes that are ill fitting, unflattering and fail to express your personality, is depressing. You don't have to be a millionaire or a size extra-small to be happy with your wardrobe. Step back and look at what is in your closet and stuffed in your dresser drawers. See what items make you smile and which pieces you would be better off getting get rid of.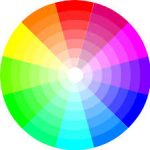 Color is key for personal expression. We all have colors that flatter us and shades that make us feel unattractive. Choose what you like. When you get up in the morning, is it a green day or are you in a purple mood? Maybe next time you are out shopping, try on a color you wouldn't normally take off the rack. Instead of going with the usual black or navy pants, how about the burgundy one? As we age and our appearance changes, different colors look better. It doesn't mean you can't wear the colors you love, but you may want to rethink what part of the body you showcase certain ones.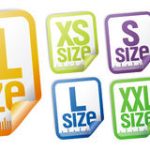 Size is another important factor in your wardrobe. Many people make the mistake of wearing clothes that are too big. This is especially true for those who have gained weight and want to hide the pounds. The truth is that this makes you look even larger. A properly fitted wardrobe will make you appear thinner. On the other side of the spectrum, wearing clothes that are too small is also a problem. That favorite piece in the closet may have fit perfectly years ago, but not today. You need to take a long look in the mirror and be honest.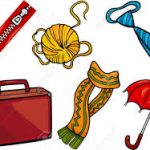 Accessories are the easiest and least expensive way to update your wardrobe. It can be jewelry, scarves, shoes, or handbags for a woman or jewelry, a new tie or hat for a man. Just by including pieces that freshen up an otherwise boring outfit, can really brighten the mood. Plus, you can really express your inner self through the accessories you wear. For years, we have had to dress a certain way in our daily lives and in the workforce. Now, at our present age, we have the freedom to wear what we want and to let our true personality shine through. Be bold and have fun. Life is too short to wear boring clothes!
The following two tabs change content below.
Cynthia Lopinto
Cyn LoPinto, M.A. is a gerontologist focusing on significant issues affecting older adults and their families. Her areas of interest include lifestyle enrichment, family dynamics, and caregiver support. Cyn has worked in both the recreational and healthcare industries.
Latest posts by Cynthia Lopinto (see all)