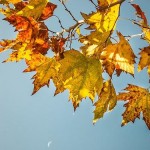 The summer has come to an end. I hope you had a spectacular one. We took a much needed vacation and got to relax a great deal. However, like most summers, it just flew on by. It is now another entry in our volumes of memories.
Fall is the season in which we become more energized. We roll up our sleeves and get back to work.
At Home Front Magazine, we are already planning for our holiday issue. We want it to be as meaningful and special as the magical time of year it represents. Please send along your thoughts and memories about this season so that we can include your feelings in our publication. Your contributions are very important to us.
E-mail Cyn LoPinto at editor@homefrontmagazine.com.
The following two tabs change content below.
Cynthia Lopinto
Cyn LoPinto, M.A. is a gerontologist focusing on significant issues affecting older adults and their families. Her areas of interest include lifestyle enrichment, family dynamics, and caregiver support. Cyn has worked in both the recreational and healthcare industries.
Latest posts by Cynthia Lopinto (see all)