By CYN LoPINTO
Editor-in-chief, gerontologist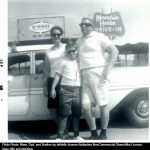 Americans have had a love of automobiles since the first Model T was introduced in the early 1900s. In the 1950s and 1960s, most families owned a car, Some households even had two cars. As teenagers became old enough to drive, they would save their money to buy a used car to get around in. It was a true rite of passage.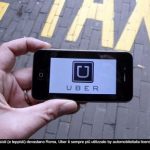 Today, car ownership is not necessarily a "given" for young adults. In cities especially, the cost of insurance and parking can be astronomical. With the popularity of Uber and available ride sharing programs, many millennials are opting out of owning a car. It is no longer cost effective. This trend has some real positive impacts. The less cars on the road helps cut down on carbon pollution as well as traffic
The following two tabs change content below.
Cynthia Lopinto
Cyn LoPinto, M.A. is a gerontologist focusing on significant issues affecting older adults and their families. Her areas of interest include lifestyle enrichment, family dynamics, and caregiver support. Cyn has worked in both the recreational and healthcare industries.
Latest posts by Cynthia Lopinto (see all)