By CYN LoPINTO
Editor-in-chief, gerontologist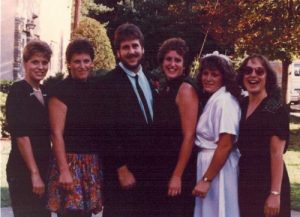 I am fortunate to come from a family with six children. Even though we are spread out across the country geographically, we are close emotionally. It is nice to either pick up the phone or go online and talk to my brother and sisters whenever I want to. With different vacations and events happening this year, 2016 has permitted me to see all of them. My brother came to visit in the spring. This past summer, all sisters were able to be together in NJ. On top of that, I am meeting one of my sisters for a week-long vacation in Savannah this month and will have both my brother and another sister visiting me in November.
These sibling reunions are so precious. I think about all the memories and specific references that only these 5 people know. We all lived in the same house, went through a lot of similar experiences and hung around with many of the same people. That type of bond is like no other. We may have ended up living different lives in different areas of the US, but we haven't lost our connection. I am so thankful to have my siblings in my life and I treasure any time I get to see them.
The following two tabs change content below.
Cynthia Lopinto
Cyn LoPinto, M.A. is a gerontologist focusing on significant issues affecting older adults and their families. Her areas of interest include lifestyle enrichment, family dynamics, and caregiver support. Cyn has worked in both the recreational and healthcare industries.
Latest posts by Cynthia Lopinto (see all)