By PETER LoPINTO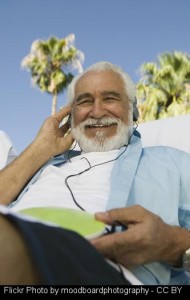 For the majority of us now, being connected to the internet is a fact of life. Whether we are working, reading articles, or simply Facebooking, we spend a lot of time in front of a computer screen. Unless you're doing audio-sensitive work or watching videos, there's no sense in spending this time listening to only the ambiance of your room. Listening to music has been proven to fortify your ability to pay attention to what you're focusing on, and it can also improve your mood. Additionally, we are in a new frontier for music creation and distribution, so you can listen to almost anything that your heart desires. Searching for what to listen to can feel like making a selection in an ice cream shop with 100 flavors, however, so here is a guide to ensure that you can choose the source best suited to your needs.
I don't really know what I want to listen to.
Welcome to the category that I find myself in most often. Luckily, there are many websites that are designed for well-placed shots in the dark. Pandora allows you to search through multiple genres to find something that fits with your tastes. With a variety of options ranging from indie to world to decade-based stations, Pandora creates playlists based on a general idea of what you're looking for. If you have an artist or a song in mind, you can also create a playlist centered around their qualities. Songza is similar to Pandora in that you can search playlists based on song, artist, or genre, but it also allows you to search by mood or activity. So if you are feeling calm, you can listen to a playlist designed around soothing pieces of music that can range across various genres but are connected by their effect. If you need to study or get work done, you can search through playlists created with that task in mind as Songza features instrumental pieces that promise to stay in the background and reinforce your productivity. Similarly to both, iTunes Radio allows you to search through playlists with the added bonus of easy purchase through the service. YouTube now allows you to make a playlist from any song that you're listening to. And iheart radio allows you to peruse radio stations from all across the country and listen to them from your browser.
I know what I want, where do I find it?
Sometimes there is something that you want to listen to, whether it's a song you heard on the radio or an old album that a friend reminded you of. While Pandora and Songza force you to listen to songs chosen by their playlists, both YouTube and Spotify have large music collections that you can access specifically. On YouTube, many artists have their own pages where they host their music. In addition to these pages, searching the site for the name of an album often returns playlists with the album in order. Spotify has a more organized approach and allows to search amongst the albums that bands have made available to the public through the service. There is no guarantee that an album will be there you won't find Taylor Swift or the Beatles yet Spotify's library will usually return you positive results. A lot of independent artists who believe in free distribution of music have made their music available for streaming on soundcloud. Designed as a service to allow users to upload their own sounds, it is a great way for lesser-known artists to get exposure.
Do you have anything that's kind of out there?
Musicovery is a service that is a bit unique amongst internet streaming websites. A mood map with hundreds of bubbles is spread out over an xy grid. Each bubble allows you to quickly preview their content by hovering over it. The x axis covers moods from dark to positive, and the y axis goes from calm to energetic. You can also filter by genre and song popularity. The song chosen then creates a playlist tailored to your chosen mood.
The following two tabs change content below.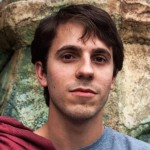 Peter LoPinto
Peter LoPinto is an audio engineer located in Savannah, Georgia. He has worked in web­based marketing and other computer projects including a few video games. He is currently an audiobook editor. Working in a profession dependent on computers and software, he has dealt with many common issues in technology. He has discovered a number of ways to cope with the problems the internet can throw at you and writes about them in his column, The Tech Whisperer.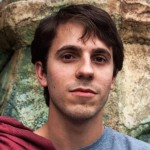 Latest posts by Peter LoPinto (see all)