By CYN LoPINTO
Editor-in-chief, gerontologist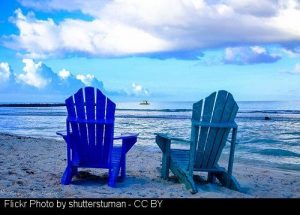 We all have certain summers in our lives that are more memorable than others. Perhaps it was vacationing in a brand new spot. Maybe it was an exciting romance or summer job that turned out to be loads of fun. Whatever the specific circumstances are that make particular summers stick out in our minds, they all share the same philosophy. Good summers are spent with people we enjoy being around and taking part in activities that make us feel alive.
My wish for the Summer of 2016 is to slow down and enjoy things as they present themselves. I am going to leave the other nine months of the year for scheduling and planning and adopt a more "see what comes up" attitude. If last minute invitations cross my path, I want to be open to enjoy them.
Even though most of us still have to work during the summer months, we continue to carry that childhood feeling inside recognizing that summertime is noticeably different. Concentration isn't as easy and there is a real sensation of restlessness. While we have to "adult" through our responsibilities, we can still nurture that summer spirit we had as a child. There is only one Summer 2016. Let's make it one to remember.
The following two tabs change content below.
Cynthia Lopinto
Cyn LoPinto, M.A. is a gerontologist focusing on significant issues affecting older adults and their families. Her areas of interest include lifestyle enrichment, family dynamics, and caregiver support. Cyn has worked in both the recreational and healthcare industries.
Latest posts by Cynthia Lopinto (see all)